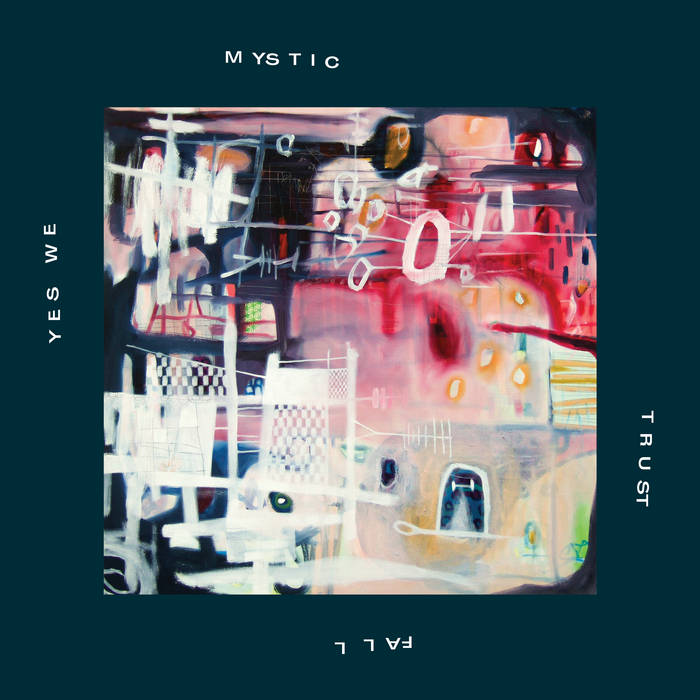 by Jakob Sheppard
Winnipeg's own Yes We Mystic's third and final album, Trust Fall, was released on October 21st, 2022. The group describes it as (in addition to being heavily inspired by Kate Bush) "the songs were most proud of, and that we fought the hardest to bring into the world."
"At the beginning of last year, we found ourselves scattered. Despite our love for the band and one another, we could sense that life wouldn't allow the five of us to pile into a van to play songs across continents again. We considered calling it quits, thinking— 'we're happy with the last record we made, would that be such a bad note to end on?'
What pushed us to continue was the new songs we were working on, which we felt were the best we'd ever written. So, we recommitted ourselves to each other for one more album and found a lot of clarity through that – it was our last chance to make the record we'd always wanted to make".
The result of this one last hurrah of creativity and determinism is one of the most introspective and sonically fascinating projects I've heard from an indie artist this decade.
The album opens with the bombastic track "Long Dream." It was the first single released for the album, and it works as a perfect jumping-off point to the record. It gradually builds with its instrumentation culminating in a truly epic conclusion. "It has what we see as the quintessential example of the 'yes we mystic build' in this unique way where the tension is always rising for pretty much the whole song," I was told. I also think it is important to note how well it flows into the next track, "High Beams." This is something that I immediately noticed on the first listen is how well each track flows into the subsequent one. The pacing here is just great and makes for a much better experience.
One thing that stood out to me was how good the production is here. The sound is rich and has so much depth. The vocals and instrumentals work perfectly with each other, neither one being drowned out, even in the most intense moments. In short, it just sounds really good.
Another highlight for me was: "Night mode." The strings on this song combined with the vocals just paint this beautiful auditory picture. It perfectly highlights another one of my favourite things about this record which is its instrumental diversity. You go from strings to guitar to electronic elements, and they all flow together wonderfully.
The closing track, "Sun Room," has to be my favourite on the album. It just perfectly encapsulates the melancholic feeling of the record.
This album does a fantastic job of portraying its theme of finding meaning in the monotony. Calling the album Trust Fall makes perfect sense, "A trust fall is, in and of itself, a meaningless exercise. But it's also an expression of the idea that good will come of letting yourself fall". "The record is a statement about letting life take you where it takes you. It also touches on the nature of memory and our relationship with the past, as most of our work has over the years."
I was very impressed with this album overall, and it is as good a send-off as any group could wish for.