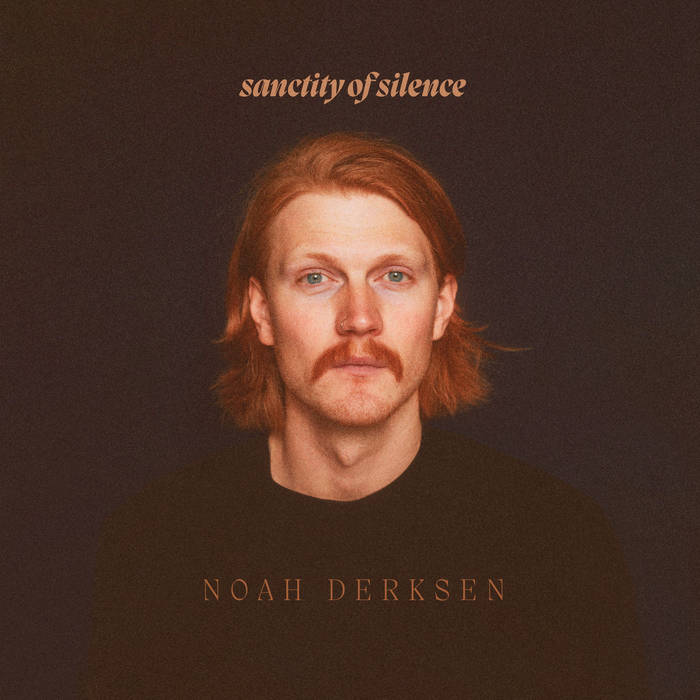 by Paul Newsom
Winnipeg singer-songwriter Noah Derksen makes strikingly earnest music. It's probably thanks to this fact that seeing his most recent album come up marked "Explicit" on streaming services feels momentarily surreal – if only for the presence of several pointed and beautiful breakup songs on the record.
Sanctity of Silence's tracks only occasionally resembles the sleepy, daydreaming ballads of Derksen's first EP. In line with the course charted by the two subsequent full-length albums prior to it, Sanctity feels packed; purposeful; and meticulously developed. The record is essentially personal in a manner that seems all the more compelling for Derksen's extroverted approach to song structuring.
The title track is instantly memorable, bolstered by hovering organ tones and transitory electric accents; melancholic-sweet harmonies fill out the aching, acoustic love anthem.
"Heaven on a Hellbound Train" proves Derksen's humanist lyrical chops, musing on the power of common struggle in the song's conclusion: "It's not who you are, it's not where you've been… We're all trying to get to heaven on a hellbound train." The song's roaming, alt-country manner embodies both the notion of a common human journey and its author's own reflective explorations of free will and pain.
"One Stab at the Good Life" marks a spiritual Country entry with its tragic union of mundanity, pain, and pure aspirations. It feels impossible not to find one's own tired, early-morning Winnipeg self in its weary pining.
"Fuck You and Fuck Your Friends Too" is somehow equal parts bitter, astute, and graceful. Fleshed out by twisted idioms and an indignant guitar solo, the catharsis is nonetheless palpable: "Well the devil works in awful ways/He sometimes sends an angel face/With beauty and a walk like grace," gives way to the title lyrics' final uttering.
Derksen's record feels uniquely fascinating, Canadian, and re-listenable. Carried by a clear voice whose vibrato stresses cut with precision emphasis, this record weaves a dazzling plot from myriad personal and musical threads.