Reviving the New Vintage Attitude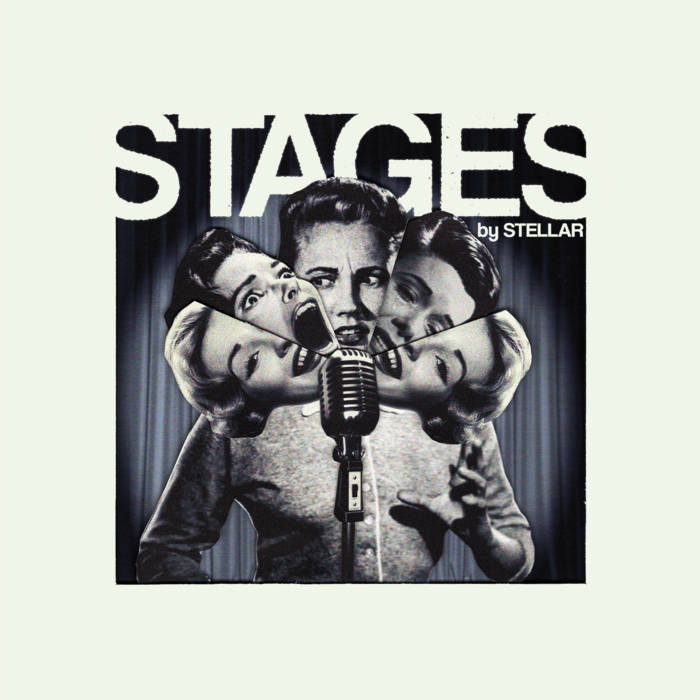 by Albert Akimov
STELLAR's distinctive vintage aesthetic infuses a united message in its music and visuals, a message about the past and what it could have been. Released in 2021, their first single, "Call Me Goodbye," is a touching, melancholy track about heartache, with shimmer acoustic guitars, harmonized, reverbed vocals, and winding solos. In the same vein, they released "Stranger," which touches on topics like unrequited love and ends with a beautiful guitar solo. "Water" is their most recent single, which has a calming, meditative vibe and continues to express a dysfunctional partnership that, ultimately, does not work out.
On June 19, 2022, the group of four, including Sophie George, Hailey Hunter, Sage Stoyanowski, and Ellie Ratel, released their debut EP, Stages, and the first two tracks began with their original first two singles. However, the energy-packed third song, "Black Hole," infuses electric guitar distortion and rock goodness to give the vitality a track about a chaotic relationship deserves! One of my favourites is "These Four Walls," which describes an isolated life where someone cannot force themselves to step out of their comfort zone, and it seems they are desperate to break their bad habits and step outside. The songwriter and lead vocalist, Sophie George, unequivocally demonstrates a deep connection with her lyrics and music: they complement each other perfectly.
My favourite song, though, would have to be "Reflections"; I knew it would be from the first few seconds of listening. It contained fingerstyle guitar, layered vocal harmonies, exquisite lyricism and poetry, and the atmosphere of a million butterflies fluttering through the sky on a starry night. The pacing of this song was flawless!
The EP ends with "Living Without You," a gorgeous closer that ends Stages in resolution because it describes the end of a relationship and moving on, with cheery production, contributing to the overall optimistic vibe.
I highly recommend listening to Stages because it includes a variety of songs ranging from deep cuts to vibey hits! Stages is going on my summer playlist.