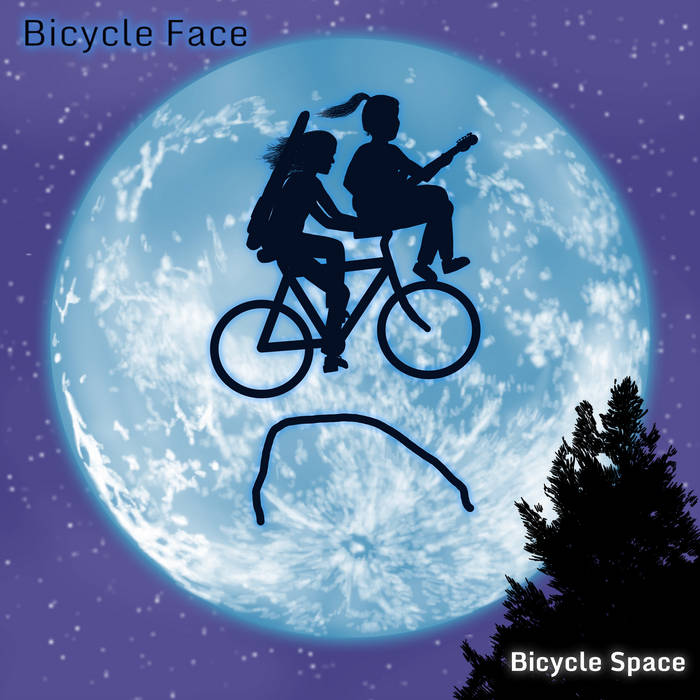 by Jakob Sheppard
Winnipeg art-pop duo, Bicycle Face, describes their sound as "the most whimsical side of Metric, or Joanna Newsom with effects pedals." Their new album, Bicycle Space, is centred around the theme of space and constellations to paint a picture of life, loss, and going through changes.
The album opens with "The Fainting," an upbeat, almost nursery rhyme-sounding song, playing into the space theme. It is a strong opener for the record, and I am particularly fond of the bassline, especially the vocals. The vocals on this album are high-pitched, giving an almost angelic sound that fits perfectly with the funky electronic instrumentals.
Another thing that stood out to me on this project is the lyrics. This is encapsulated in a song like "Deep See" They are a mix of fantastical, almost nonsensical verses to more real, authentic lyrics. These two elements of natural and supernatural are composed together perfectly.
The entire album has an extremely relaxing vibe to it. On a song like "Innerlude" and later "Outerlude," There aren't any lyrics. You are just left with this simple yet beautiful instrumental. These were refreshing breaks during the album experience. It lets the artists show off their instrumental skills instead of letting them be drowned out.
My favourite track on the album is definitely "Alien Mind" it is a perfect encapsulation of every praise I have laid on so far. The instrumentals were great, with a chill rock vibe to them. The vocals and especially the inflections stand out. And the lyrics were thoughtful yet wonderful at the same time.
The album closes with "O Saturn," a bittersweet conclusion. It wraps up the album well because it sticks to the same space themes. Overall, I think this album is solid, and I look forward to any future releases by the group. In my opinion, it feels like a follow-up is in order, as the album ends a little too soon. Hopefully, they won't keep me waiting very long.